Okay, I know this is going to sound funny because of our name, but in the past year we have become quite busy with projects that involve adding a second story to a home. We have built three of these projects and have several others in the planning and review stages.
They really are a perfect fit for Two Storey Building for several reasons. Frankly, they are a complex and difficult project and require and expert builder in all phases of construction. Also, it typically involves the Design/Build process, as unknown details hidden within the structure of an older home often reveal themselves as you open it up. We have managed the design and we have worked with owners' architects, but in all cases we have had to adapt some added structural engineering, once we knew what we were dealing with. That's no problem for us and we work efficiently to make changes and keep the project moving. Finally, this type of project requires a steady hands on management style of a builder who is both a proficient craftsman and a part time guidance counselor. It is important that we work closely with the homeowners to keep them apprised of the details each day and help them make informed decisions as the process moves along. We feel that is an important part of any home we work on.
Typically, these projects involve a cape or ranch style home that may have been built in the 40s, 50s or 60s and the family needs more space and want to go up. It makes sense that adding a second floor will potentially double your space. This can allow for a new master suite built to modern standards, added bedrooms, another bathroom, a study and likely a better layout on the first floor for added family space.
The structure must be analyzed to determine if it can support the second story. The foundation must be sound and the framing below as well. Significant decay may be a problem which will need to be addressed up front.
New plans are created that shore up any existing deficiencies, and create a structural base for the new construction. New building codes require that we build for more energy efficiency and for better structural integrity for wind and snow loads.
A new stairway to the second floor needs to be added. Opportunities exist to create better natural lighting by adding and expanding windows. Kitchen and bath layouts may be altered. The opportunities are really endless.
Here is a before picture of a nice 1950s ranch home: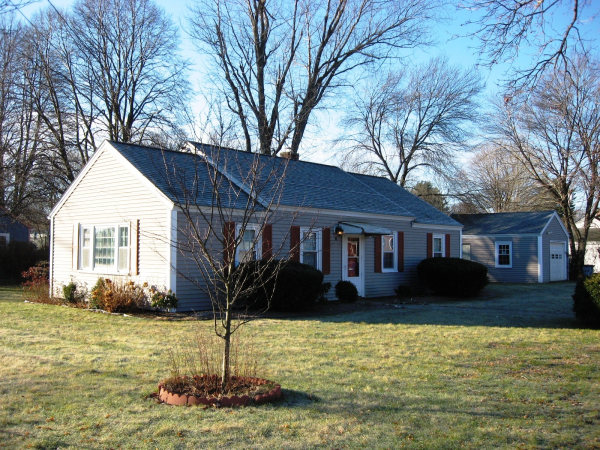 A demolition stage photo - the roof is gone in a day (but covered each night!):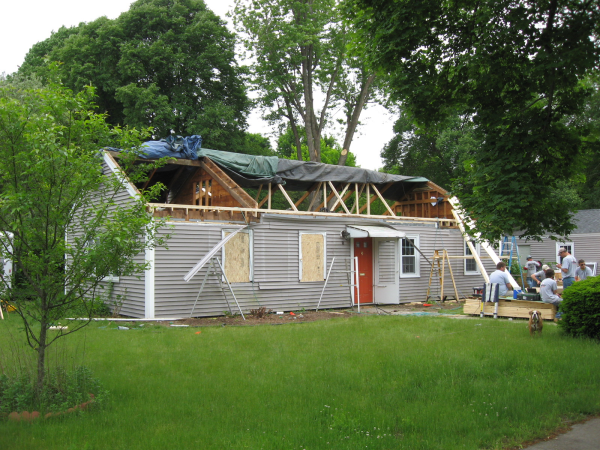 A new framing photo (hard to tell at this point where is it going to end up):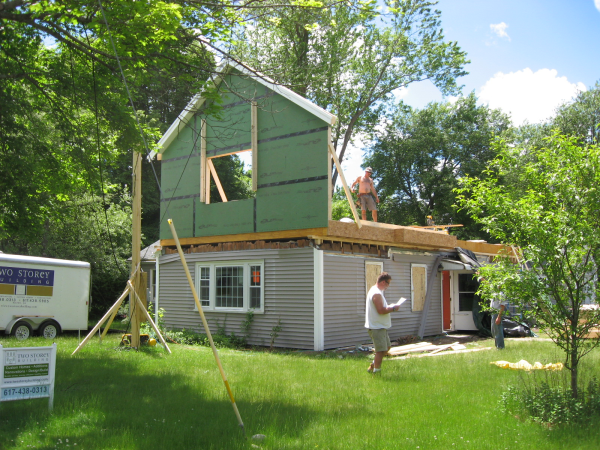 And finally.......the after photo: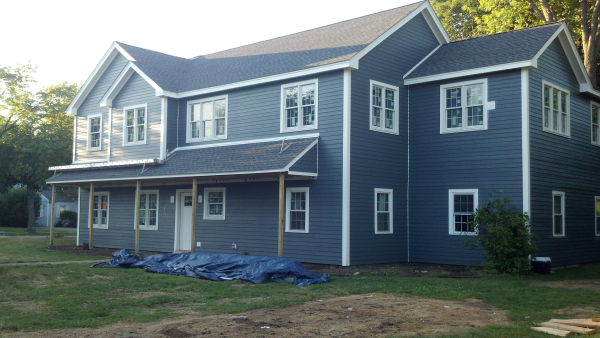 Hard to believe it is the same home. We doubled the space, added a master suite and two additional bedrooms, a third bathroom and a study. At the same time we replaced the windows on the first floor, added 200 amp electric service, put in a new HVAC system and renovated a family room. Quite a transformation.
The homeowners did need to move out for 6 months. They were amazed at the fact that we could do it in that short of a timeframe. They were told a year or more by others. Here is what they had to say:
"Not only are the principals at Two Storey Building professional to deal with, all their staff and subcontractors were, too. At every site visit we were greeted cordially, all questions were answered, the site was kept clean and free of debris. Thank you, Doug, Bill, and team for our beautiful home. We love it and hope to enjoy it for many years to come." Rebika and Alex Bendayan
We enjoyed building their home and look forward to constructing many more successful "Two Storey Buildings".