Many years ago my Dad finished our basement in our small ranch home and we were amazing and excited about all the additional living space we gained. It was a simple remodel with carpeting over the concrete floor, framed walls separating the finished space from the mechanical space, and a drop ceiling. Oh yeah - electric heaters on the wall that we would only turn on when we went down to the basement because they used so much electricity.
Well, times have changed quite a bit since the 70s and so have building standards for remodeling a basement. At least they have for Two Storey Building. Now a finished basement often an extension of the space above with multiple uses that complement the rest of the home.
We approach remodeling a basement like any other design/build project. To get it right you have to understand the way the space will be used and plan for that use. We meet with our customers in several stages of the design phase, first to understand their needs and desires, then to review conceptual plans we have prepared, usually more than one with different layouts. Next we meet to review and detail the specifications for each of the components (floors, ceilings, soffits, walls, built in furniture etc.)and finally we meet to review the construction documents before we actually begin construction.
How long does this take? It can be done in as little time as a few meetings over a few weeks and in some cases requires additional meetings and take a little longer.
Remember, as a wise person once said "God is in the details".
We want to be sure we have helped you think through each aspect of the project so that what we build is exactly what you want. Also, we want to be sure that when we start the construction phase we are prepared to move efficiently and productively so the renovation takes follows our prepared schedule and we are done on time.
"We started with a solid vision and concept, and found that the design/build creative process allowed us to achieve that vision, consider its implications, and make it real. After several meetings and planning sessions with Steve the architect and Doug the builder, to lay out and conceptualize the many important details of the finished space, we ended up with exactly what we wanted and envisioned. I don't think we would have ended up with as nice a finished space and as close to our original ideas without the design/build process." Tom and Susan Oblak, Bolton, MA
What are your dreams for the space?
Are you looking for additional play space for your children and a place to watch movies?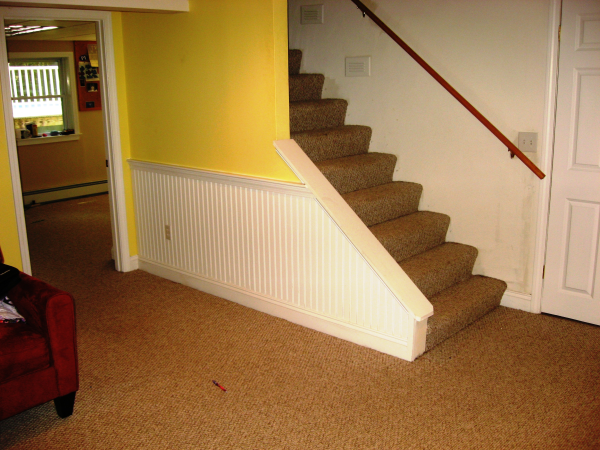 Do you want a sports bar or man cave?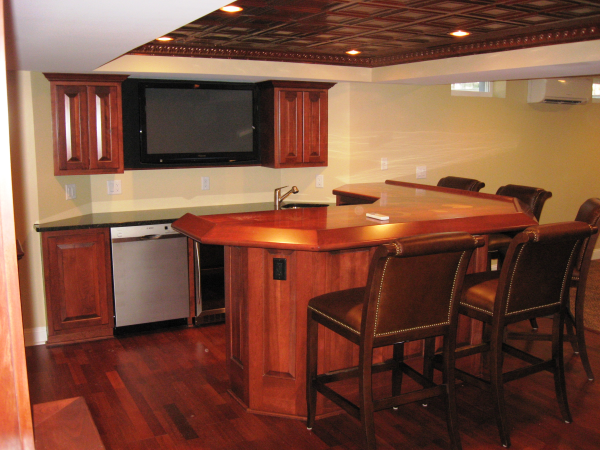 Do you want a more formal place to entertain and create a home theatre environment?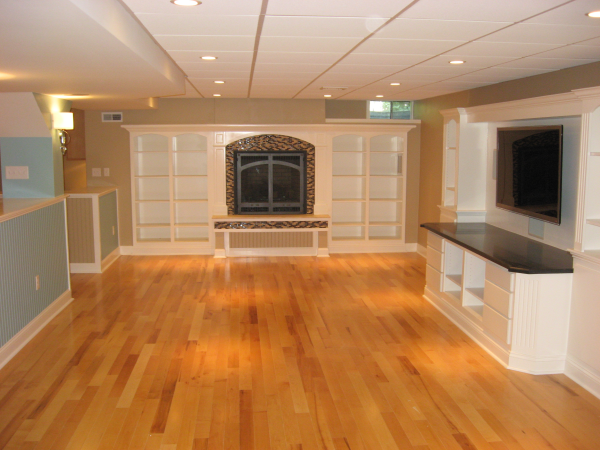 Do you need additional features like a bathroom, an exercise room or even a kitchen?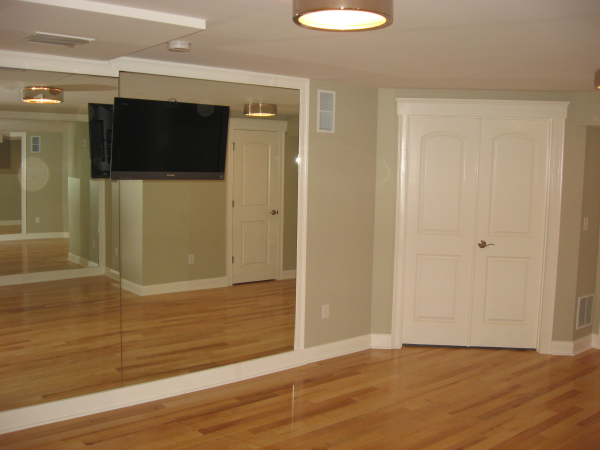 We have built basements to fit each of these scenarios and we love to do it for you. The possibilities are endless. We just need your ideas and we'll take it from there!